Scientific Objects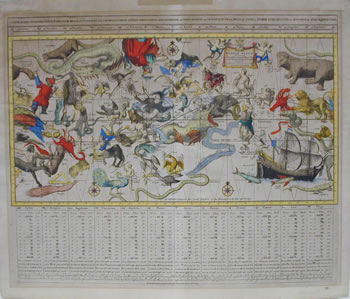 Remmet Teunisse Backer
Amsterdam: published by Cornelis Danckerts, ca. 1713
Steere Kaert of Hemels Pleyn… (Celestial Chart), ca. 1713
Hand-colored, copper plate engraving on paper,
21 x 24-1/2 in.
LASM recently embarked upon a new initiative to explore the connections between art and science. The collection is being expanded to include objects reflective of this intersection as well as those that fall within the realm of science. Among these are the Zeiss Star Projector from LASM's former planetarium, a star chart (c. 1713) and various meteorites.
Only a fraction of the permanent collection is on view at any one time. For more information on what is on view during your visit, please visit our current exhibitions.